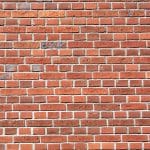 Among the bricks required to build a new business' foundation, choosing effective IT managed service providers is more critical than ever. Most understand that today's corporate world is a technological one, making the building and maintenance of your IT infrastructure essential to success.
Network Data Services Inc. has proven itself Arkansas's best business computer services company, offering a full range of managed and support services.
A report highlighted by InformationWeek suggests important criteria for choosing a solid managed service provider:
1 Depth of skills and experience – IT services companies should demonstrate skills beyond basic operating system maintenance and availability management. This includes knowledge of technology trends, such as cloud computing, and how to integrate them.
2 Proactive, technology-based approach – You don't want a company that doesn't realize the importance of prevention, versus fixing problems as they arise. You want a company that goes beyond only monitoring and device management.
3 Alignment with industry best practices and standards – In order to achieve a reliable, highly available IT infrastructure, optimal IT management is key. Providers' best practices should encompass problem, incident, event, change, configuration, inventory, capacity, and performance management as well as reporting.
4 Consistent processes, knowledge management, and consolidated service visibility – Providers should demonstrate how policies and processes are replicated across multiple delivery centers. They also should have knowledge management systems that enable clients to access problem and resolution information. Clients should always have a clear vision of infrastructure health and managed services performance as well.
5 Portfolio, innovation, and reputation – Your business computer services should be provided by a company with a broad portfolio and a strategy that demonstrates innovation and transformation as critical components. Stability and reputation also are key.
Founded in 1995, Network Data Services has proven itself to clients across the board. Click here to learn how we can help launch your dream with reliable IT services, or give us a call at 501-791-7900.