Business Phone Systems
NSG is a full-service technology company that offers feature-packed Cloud Business Phone Systems for organizations.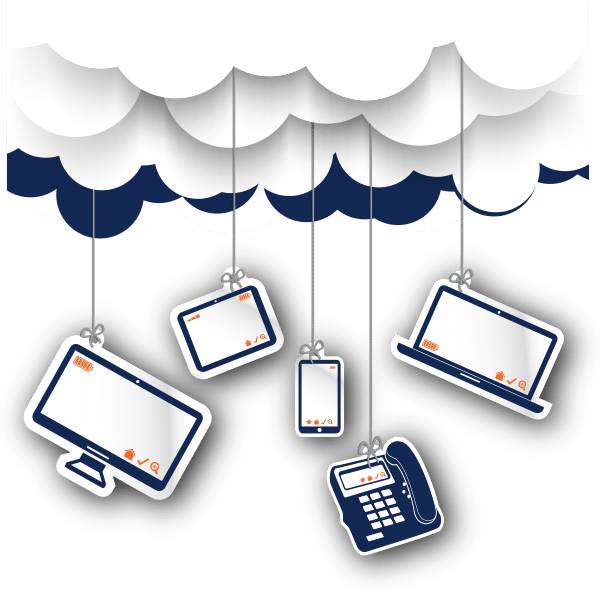 NSG's Business Phone Systems
A business telephone system consolidates communication features into one place, simplifying call forwarding, call logs, conference calls, online meetings, and call screening. Our IT solutions, including business phone systems, are customized and scaled to your workflow needs and budget, whether you own or work in a small business, large corporation, or governmental entity.
Work From Anywhere On Any Device!
An NSG business phone system consolidates multiple features into one, simplifying your communications. With our Cloud System, you can also have HD video meetings on computers with chat and recording options, perfect for virtual meetings.
Enterprise-Grade Features And Benefits:
Easy To Use / Manage / Implement
Unlimited Local/Long Distance Plans
Web-Based Administration
Mobile App For Remote Workers And Road Warriors
Softphone Supporting All Your Desk phone Features
Video Conferencing/Screen Sharing
Physical Access Control
Easy Phone Programming
E911 Management
SMS/Text Messaging
Presence Management And Status
Speech Recognition For AA
Visual Voicemail™ / Voicemail to Email / Voicemail Transcription
Secure Chat
Click-To-Call
Visual Contact Directory
Automated Help
Multiple Device Connectivity / Management / Support
And So Much More!
Not only have you managed to save us a substantial amount of money, but you have given our offices a way to perform more efficiently.
I checked several companies but was impressed by your equipment, your prices and the quality of your service work. I can say without hesitation that the job was expertly done and I am 100% satisfied
Thank you so much for helping us get off to a great start. It was a pleasure to work with professionals such as yourselves. We will be contacting you soon regarding additional installations.
Looking for a business phone system that can do it all? Look no further than NSG's Cloud Phone System! With HD video meetings, chat, recording options and top-notch business phone service, you'll be able to boost your productivity like never before.