Managed IT
Business owners get frustrated when computers and phones don't work right. Network Services Group's team keeps your technology running smooth, giving you peace of mind.
IT Support You Can Trust.
As a managed IT services provider in Arkansas, Network Services Group helps organizations like yours take control of their IT as well as control their IT spending. Our Managed IT service delivers proactive Monitoring, Maintenance, and IT support for one predictable monthly fee.  We take care of everything IT-related.  Intern saved over an important document, need a new user setup, want to get a new server installed we have it covered.
Make sure you are doing IT right.
We provide a unique IT support experience to our clients because we aren't afraid to be different. We run screaming from technical stereotypes, and our primary focus is developing a strong relationship with each client so we understand their people, their business, their goals, and what it takes to make them love their IT support experience. We know how to take care of our clients — not just their computers.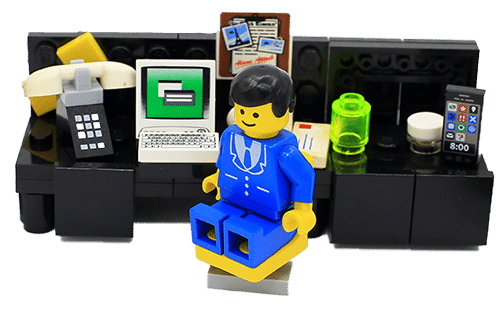 We Care
Our team cares about you and your business.    Helping you launch a new location or recovering from a disaster, you will get well-timed professional service.
Honest Answers
Hardware failure, human error, our fault or the perfect storm we will make it right.  We do not hide from the truth and do are best to explain simply.
24/7 Support
Whether it is Christmas eve or Tuesday at 9pm we will be there for you.  We respond to hundreds of after hour requests in 30 minutes or less every year.
Flexible Response
Our caring team always finds a way to help. Fixing Outlook, getting QuickBooks to print or helping you update your software we are here to help.
IT Support
Our IT Support team is ready to help you.  Trained IT professionals answer calls, chats, and work tickets.  We don't have extra barriers to getting you help fast. Fully staffed, client-focused, reliable IT Support every time.
Projects
Our Projects Teams are absolutely incredible at implementing IT projects.  We work in teams to install, migrate, and configure your IT systems.  Ready to see what an experienced team can accomplish for you?
VCIO
Your VCIO will focus on your goals, understating your organization, life cycle budgeting, and new technology planning. Gain an advocate that will make sure you are doing it right.
NSG has a phenomenal representative when helping me through my issue. He listened to what my goal was, investigated possibilities as to what was standing in the way, ran through a long list of possibilities to narrow it down, and was great when contacting a third party to assist them with resolving the issue. Top notch service!
Ya'll are just THE BEST!!!!!!!!!!!!!!!!!!!!!! Thanks NSG for getting Jack's computer dealt with so we didn't end up with more 'surprises'. I love working with ya'll…wouldn't want to be with any other IT company!
NSG did a great job recovering a document I have been using for 3 years. I almost cried I was so happy. I could never have been able to recreate that document. He was a lifesaver.
Onsite Help
You can have full-time or part-time IT Techs at your location. Supplement your IT team or have us fully staff your location. They will integrate with your organization while having the benefit of having our tech team behind them.
Need Some Cover?
Our experienced IT team is here to provide top-notch support to Owners, Leaders, Executives, and IT Directors who may be struggling to find time for end user support or high-level IT tasks.
Friendly Advice
We have the unique benefit of seeing what works and what does not.  Our team does not just fix what is broken.  We want to partner with you and help you reach your goals for your organization.
Not Your Typical IT Support Company
When we started NSG, we didn't want to be like other technology companies that focus more on their sales teams than they do on actually providing real help with tangible results. Our goal was and is to restore some dignity to the IT Support world. Technology is an important part of most businesses, and we want to be a trusted resource for our clients.