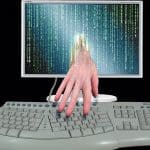 A recent report showed 85 percent of business owners believe their company's data network is safe from hackers, viruses, malware or a cyber-security breach. However, the victims of 72% of the documented computer security breaches that occurred in 2011 were companies with fewer than 100 employees. Let Network Data Services of North Little Rock help protect your company's most valuable commodity — data that includes your intellectual property, banking credentials, customer and employee information.
While large enterprises are well-known targets of data network security breaches, small and mid-sized businesses are just as vulnerable.
Enterprises often have stronger barriers in place. So cybercriminals are increasingly targeting smaller businesses, using the same techniques.
"We know that many small businesses go out of business following data breaches," said Michael Kaiser, executive director of the National Cyber Security Alliance.
Network Data Services suggests three key ways to protect your company's data:
1 Keep your software up to date. NDS knows you have valuable and confidential information stored on your network. We'll make sure your equipment is running as efficiently as possible to avoid the problems outdated software can pose.
2 Use the most current versions of antivirus software. Our IT Core Care GUARD IT service provides the latest dedicated, managed firewalls. Our Data Backup and Recovery service is a complete and cohesive backup and recovery solution for Windows servers, with near real-time backups. This solution takes care of everything, including your mail server and file server.
3 Train Your employees about data security practices. If your business wants to run VoIP, for example, we make it our job to provide your employees with the expertise and solutions to secure your data. NDS will assign a dedicated team to your IT account, which ensures that data problems are prevented whenever possible. We work with you to resolve problems quickly if they do occur.
NDS offers a range of IT management and support services. Call us today at (501) 791-7900. Or contact us online for help selecting the right plan for your business.