Managed Services
Business owners get frustrated when computers and phones don't work right. So we created an easy to use program that keeps them working, giving you more time to serve more customers hassle-free.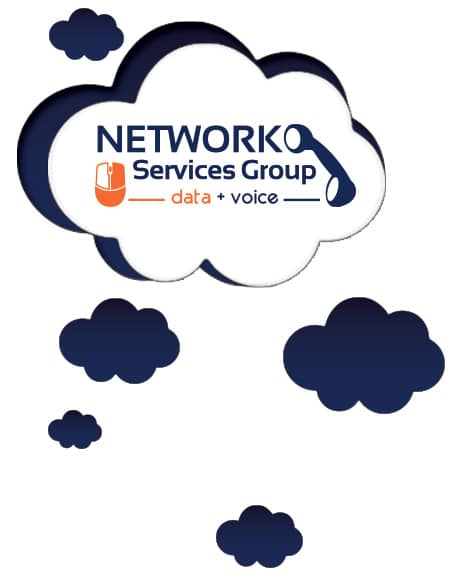 What is a Managed Service Provider?
As a managed IT services provider in Arkansas, Network Data Services helps businesses like yours take control of their IT as well as control their IT spending. Our Managed IT service delivers proactive Monitoring, Maintenance and IT support all for one monthly flat fee.   In other words we take care of everything IT related.  Intern saved over an important document, Need a new user setup, want to get a new server installed we have it covered.
What is it like working with NDS?
We provide a unique IT support experience to our clients because we aren't afraid to be different. We run screaming from technical stereotypes and our primary focus is developing a strong relationship with each client so we understand their people, their business, their goals, and what it takes to make them love their IT support experience. We know how to take care of our clients — not just their computers.
What makes us Unique?
Our team is an incredible group of very gifted techs.  That are passionate about giving the best customer service day or night.  We backup our customer service with epic documentation, advanced training, industry best practices, cutting edge tools,  and the best
Backup and Disaster Recovery
planning and administration.

We Care
Our team cares about you and your business.    Helping you launch a new location or recovering from a disaster you will get well-timed professional service.

Honest Answers
Hardware failure, human error, our fault or the perfect storm we will make it right.  We do not hide from the truth and do are best to explain simply.

24/7 Support
Whether it is Christmas eve or Tuesday at 9pm we will be there for you.  We respond to hundreds of after hour requests in 30 minutes or less every year.

Flexible Response
Our caring team always finds a way to help. Fixing Outlook, getting QuickBooks to print or helping you update your software we are here to help.
How we deliver our managed I.T. service.
Our Network Engineers work in three teams. NOC Support, Professional Services, and VCIO & Network Admin. Each team has a defined set of responsibilities and different skillsets that enable us to deliver an outstanding I.T. experience for your company.
NOC Support:
Our NOC Team primary works remotely from our Network Operations Center. Tier 1, Tier 2, and Tier 3 network engineers fix reactive events and implement solutions to problems.
Professional Services:
The professional service team installs and implements new technology in organizations. They are also our go to techs when a disaster happens and is affecting business productivity on a large scale.
VCIO & Network Admin:
Proactive planning is what this team is all about. Their goal is eliminate reactive issues helping businesses make a long term technology budget, plan, and identify business risk.
Centralized Services
Local and Offsite Backup
Disaster Recovery
Anti-virus , Anti-Spam, Anti-Malware
Cloud: Email, File Sync, VoIP
Patch Management
Automated Maintenance
24/7 Live remote monitoring
Support Services
Live Agent Support, Live Chat, & Email
Reactive Support
Escalate reactive issues
Issues that cannot be resolved remotely
Simple Moves, Adds & Changes
Application & Server Management
Professional Services
Implementation of new technology
Moves, adds & changes
Billable Time and Materials
Escalations
Disaster Recovery Team
Proactive Network Administration
Standardization
Working to eliminate reactive issues
Identifying technical risk
Technical aspect of long term planning
Technology Consulting
Business Relationship
Technology Planning & Consulting
Technology Budgeting
Works Closely with Network Administration
Identifying business risk
We would love to meet with you.
501-758-6058